OUR URBAN EXPLORING GEAR

This is the compilation of the urban exploring gear we use while visiting abandoned places all over the world. The list is always changing but this is the gear we currently use and recommend. All links are to Amazon and are affiliate links. This means we get a small percentage but you pay the same price. It is a great way to support us!
CAMERAS
Getting great photos and video is a great way to share and remember your adventures.
MOMENT PHONE LENSES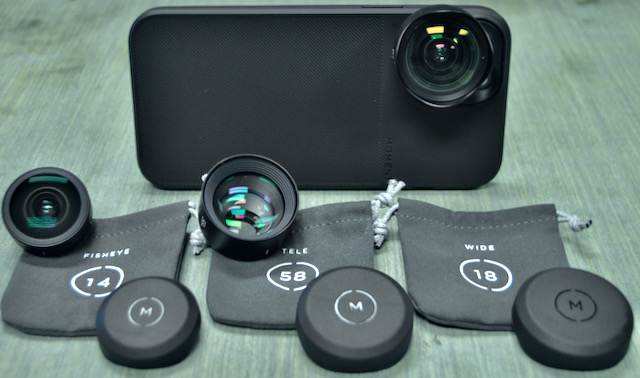 LENS MOUNT PHONE CASES ON MOMENT
The Moment Phone lenses have change the game for us. The Moment Lenses enable a seamless workflow. Capture DSLR quality photos and better than GoPro HDR footage that gets saved to the cloud instantly. Most of our later videos are shot with the 18MM wide lens on an Iphone 12 Pro Max. This lens is wider than the standard Iphone 1X Lens but not too wide that you see distortion. 
GIMBLE

For most a gimble is required but if you want super stable footage a DJI gimble is perfect. The DJI Mobile series is perfect if you are not using external lenses like the Moment Lenses we use on an oversized phone like the Moment. I chose to upgrade from the Mobile Gimbles and use the DJI Ronin SC because the Iphone 12 Pro Max with the Moment Lenses was just too heavy.
GOPRO HERO ACTION CAMERA

A GoPro Hero is a great way to capture high-quality video at a wide angle. Using a smartphone for video provides a too narrow field of view. Use it as your primary exploring camera or as a second camera to record the entire explore just in case something wild happens or if you need to prove you did not take or damage anything. We recently upgraded to the GoPro 7 Black and the Hypersmooth Stabilization is amazing!
DJI MAVIC PRO DRONE – FLY MORE KIT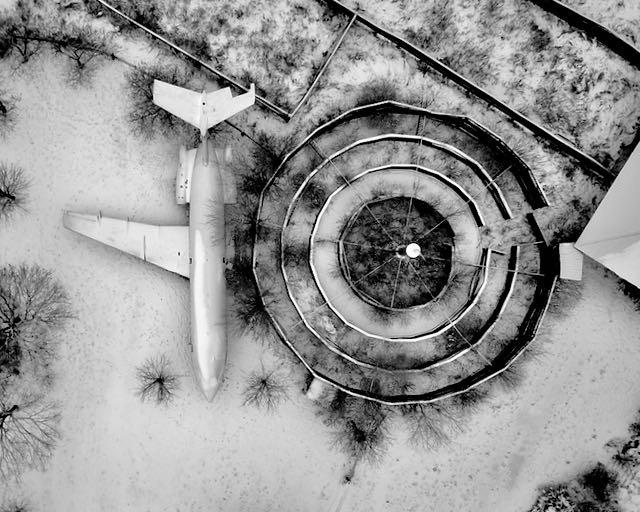 The most recent upgrade to our exploration gear. Perfect for capturing aerial footage as well as scouting out a location. This drone is well built and folds up so it can easily be transported in your carry on when traveling. With the new DJI Mavic Pro 2 now out you can get a sweet deal on the original Mavic Pro.
FLASHLIGHTS
Because you cannot explore abandoned places if you cannot see. 
EDC LED FLASHLIGHT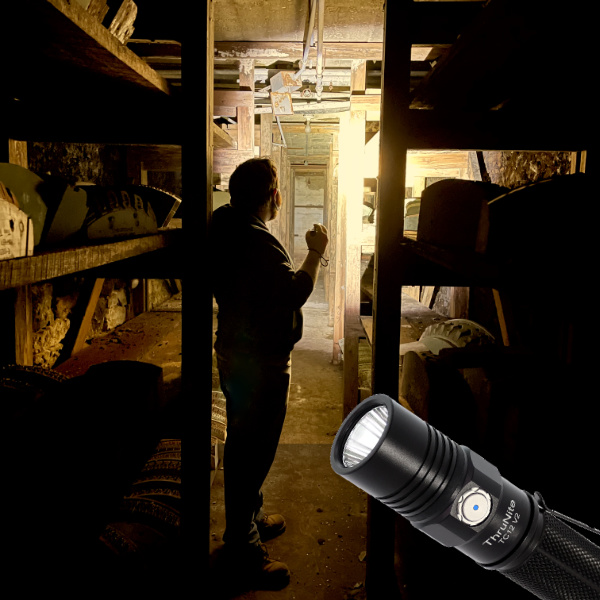 THRUNITE TC12 V2 LED FLASHLIGHT ON AMAZON
The perfect, super bright, LED flashlight that is USB rechargeable but also takes a standard Lithium 18650. 5 light settings including strobe. In high the light outputs 1000 lumens. Waterproof via its IPX-8 rating of being submerged up to 2 meters. Out of all the flashlights we have purchased this is by fare our favorite every day cary EDC led flashlight.
PANEL LIGHT
BATTERIES AND CHARGER ON AMAZON
Light an entire room or hallway like no led flashlight ever could. You can also easily adjust the intensity and tone of the light. Go more than 1.5 hours on a single charge. This is a must have for urban exploration. I prefer the Godox panel light over more expensive panel lights from other companies because the battery is removable. Most adventures last more than a couple hours.
TIP: Don't leave the battery in the light when in your bag. It can turn on and will get crazy hot and could catch your bag on fire. I actually melted a panel light.
LITRA TORCH 2.0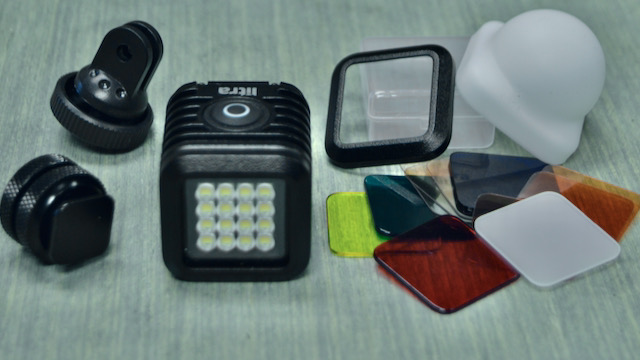 This super bright little light is new to my gear bag. What makes it so great is its universal mounting system (magnet, belt clip, cold shoe, and GoPro). Perfect for light painting. 
SAFETY / PPE
No picture is worth risking your one life when it is so easy to wear the proper Personal Protective Equipment.
3M RESPIRATOR WITH P100 FILTERS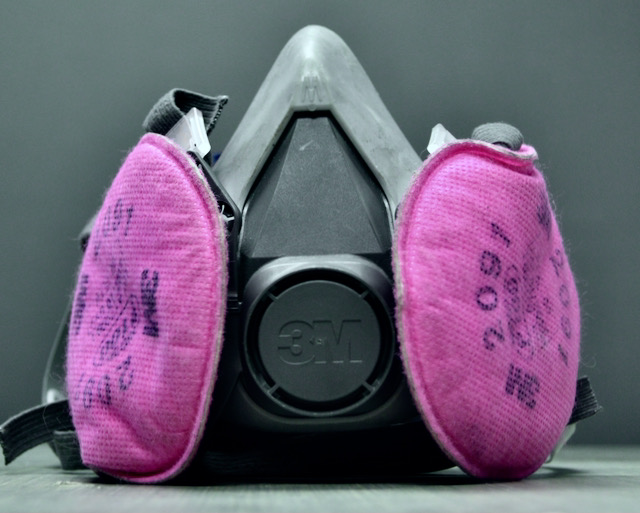 Protect your lungs by picking up a 3M respirator mask with P100 filters. Suitable for most explorations and very inexpensive. Will protect against particles such as mold and asbestos. Will not protect against gases so it may be a good idea to grab a set of carbon filters also.
BEAR MACE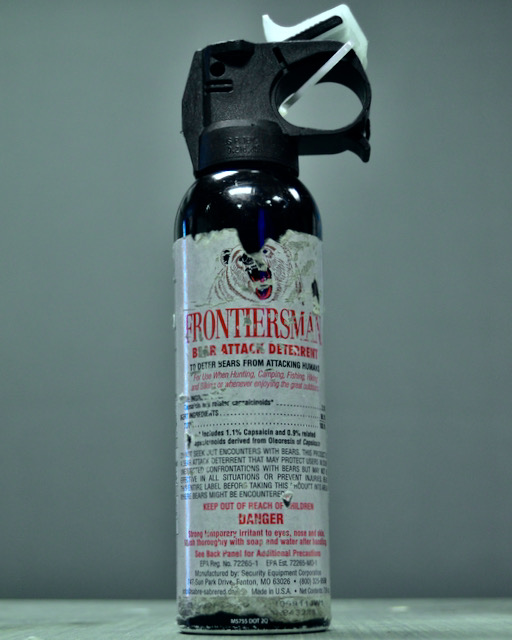 Shoots like 30 feet. Great way to protect yourself from wild animals or wild people that may be living in an abandoned place. We always recommend running away or making friends but you never know when you will need some protection.
ANKER BATTERY PACK – 13000 mAh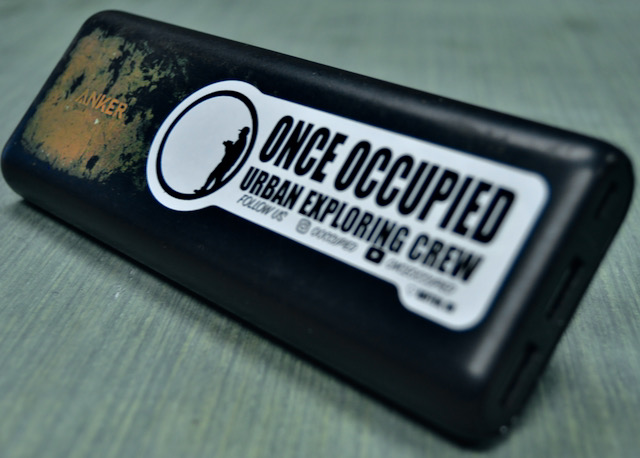 Never run out of power when you need it the most with an Anker Power Pack. TIP: Use a short charge cable and your phone and the power pack will fit in your pocket.
Hiking Backpack
A high-quality backpack or fanny pack is critical to carrying all the gear. 
Once Occupied Merch
Show your love for discovering history, urban exploring, & adventure. Support us by grabbing a t-shirt or sweatshirt.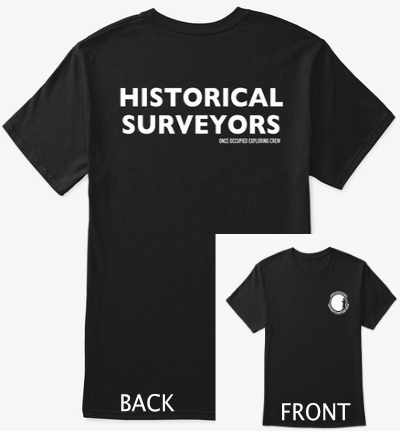 Support Us
We are actively working to expand by making more videos, higher quality content, and provide more history. Help support us by grabbing a shirt from our gear page, joining us on Patreon, or sending us gas money! We love making these videos and the community of wonderful people that follow us. You guys and gals rock!