OUR URBAN EXPLORING GEAR

This is the compilation of the urban exploring gear we use while visiting abandoned places all over the world. The list is always changing but this is the gear we currently use and recommend. All links are to Amazon and are affiliate links. This means we get a small percentage but you pay the same price. It is a great way to support us!
Lighting
You are not going anywhere if you cannot see. Bringing the right flashlight is key.
Godox LED308 LED Light or Yongnuo YN360 LED Video Light
Light an entire room or hallway like no led flashlight ever could. You can also easily adjust the intensity and tone of the light. Go more than 1.5 hours on a single charge. This is a must have for urban exploration. The Godox is the better option if you want some to mount on a camera. The Yongnou is just as bright but also can do RGB Colors.
TIP: Don't leave the battery in the light when in your bag. It can turn on and will get crazy hot and could catch your bag on fire.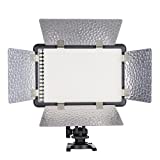 YN360 LED STICK LIGHT ON AMAZON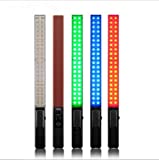 LED Headlamp
Wear throughout your explore or just when your crawling or climbing.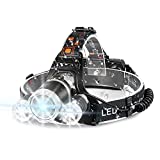 SAFETY / PPE
No picture is worth risking your one life when it is so easy to wear the proper Personal Protective Equipment.
3M Respirator w/ P100 Filters
Protect your lungs by picking up a 3M respirator mask with P100 filters. Suitable for most explorations and very inexpensive. Will protect against particles such as mold and asbestos. Will not protect against gases so it may be a good idea to grab a set of carbon filters also.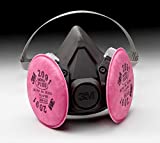 Bear Mace
Shoots like 30 feet. Great way to protect yourself from wild animals or wild people that may be living in an abandoned place. We always recommend running away or making friends but you never know when you will need some protection.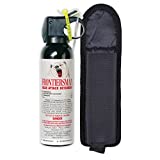 Personal Pepper Spray
Great backup to your bear mace that is perfect for the explores where you want to carry the least amount of gear.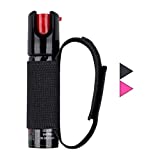 Survival Whistle
We carry survival whistles just in case we would get separated and get hurt.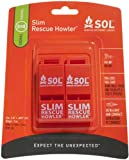 Ka-Bar Knife and Holster
A great hiking knife that fits tightly in the holster. High-quality build and slim.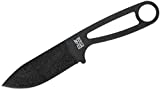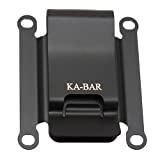 Cameras
Getting great photos and video is a great way to share and remember your adventures.
GoPro Hero Action Camera
A GoPro Hero is a great way to capture high-quality video at a wide angle. Using a smartphone for video provides a too narrow field of view. Use it as your primary exploring camera or as a second camera to record the entire explore just in case something wild happens or if you need to prove you did not take or damage anything. We recently upgraded to the GoPro 7 Black and the Hypersmooth Stabilization is amazing!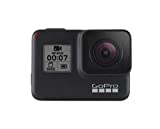 Ulanzi Metal Phone Tripod Mount 
We have several of these tripod phone mounts and they work great and will even hold a plus-sized phone with a medium thickness case with no issues.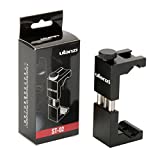 DJI Mavic Pro Drone – Fly More Kit
The most recent upgrade to our exploration gear. Perfect for capturing aerial footage as well as scouting out a location. This drone is well built and folds up so it can easily be transported in your carry on when traveling. With the new DJI Mavic Pro 2 now out you can get a sweet deal on the original Mavic Pro.
DJI Osmo Mobile 3 Gimble
Great for getting those super smooth shots and panos.
DJI OSMO MOBILE 3 GIMBLE ON AMAZON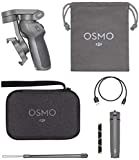 Anker Selfie Stick
Great for not only selfies but more often than not great for looking over walls or in high windows. I love using this one for getting high up views looking down on a room.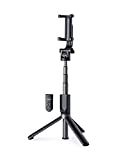 Tripod and Ball Head
Great tripod at a reasonable cost that has held up well for several years.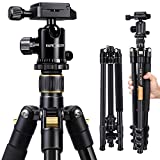 Bump Cap w/ GoPro Mount
In this video, I show you how to make a GoPro bump cap hat that not only protects your head but also allows you to film your urban explorations with a head-mounted GoPro. We use this method to document 100% if our urbex adventures. Using an open frame housing on the GoPro also allows for decent audio recording. This setup would also be great for various other outdoor sports like fishing, hiking, or rock climbing. Check out our link below to everything you will need to make your own bump cap GoPro mount.
Here is what you will need to make your own:
1/4-20 x 3/8″ lg button head machine screw and rubber washer from a local hardware store.
ALUMINUM GOPRO MOUNT ON AMAZON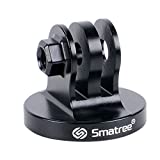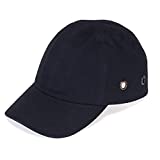 Anker Battery Pack – 13000mAh
Never run out of power when you need it the most with an Anker Power Pack. TIP: Use a short charge cable and your phone and the power pack will fit in your pocket.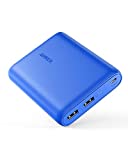 Spare Battery Bag
The best travel accessory is simply a purple Crown Royal bag. Perfect for carrying those extra batteries.
Hiking Backpack
A high-quality backpack or fanny pack is critical to carrying all the gear.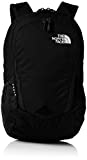 Once Occupied Merch
Show your love for discovering history, urban exploring, & adventure. Support us by grabbing a t-shirt or sweatshirt.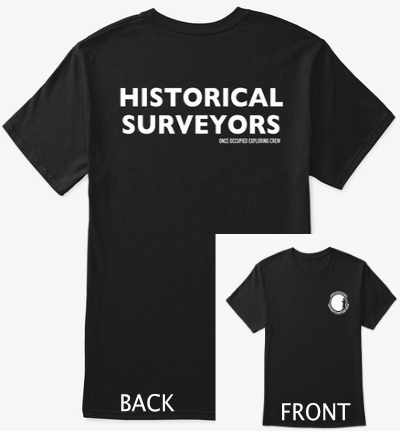 Support Us
We are actively working to expand by making more videos, higher quality content, and provide more history. Help support us by grabbing a shirt from our gear page, joining us on Patreon, or sending us gas money! We love making these videos and the community of wonderful people that follow us. You guys and gals rock!
OUR GEAR PAGE
ONCE OCCUPIED ON PATREON
DONATE VIA PAYPAL