ABANDONED 1860s Victorian Mansion | Ohio Urbex
There are very view Victorian Mansions in Ohio and we were lucky enough to visit this one. Enjoy!
This spectacular abandoned Victorian Mansion Is located in southern Ohio. It was built in the mid-1850s to 1860s but the actual date is unclear. The house is 4600 ft.² and has 17 rooms. The basement is also large and connects to the garage. There is also a large attic with stairs that go into the Widow's Peak. The ceilings range from ~10 to ~14 feet. This combined with the beautiful woodwork make this a one of a kind location.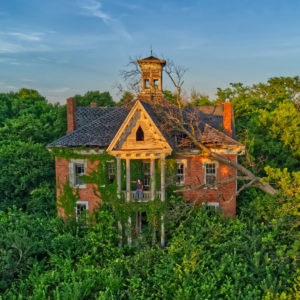 2017 Original Visit – Video at

https://youtu.be/uts72dWTxq0

Support Us
We are actively working to expand by making more videos, higher quality content, and provide more history. Help support us by grabbing a shirt from our gear page, joining us on Patreon, or sending us gas money! We love making these videos and the community of wonderful people that follow us. You guys and gals rock!